Sharing the love of Christ with the nations of Africa
Welcome!
​
Welcome to the official website of Reach Africa Now, Inc., a 501c3 not-for-profit ministry first formed in 2001 to bring people and resources into the United States into partnership with Christian pastors, educators, business leaders and others working to advance the Kingdom of God in the nations of Africa. I'm delighted that you've dropped in for a visit and trust you'll find something here that will inspire you to join us in "sharing Christ's love with the nations of Africa."
Sharing the love of Christ with the nations of Africa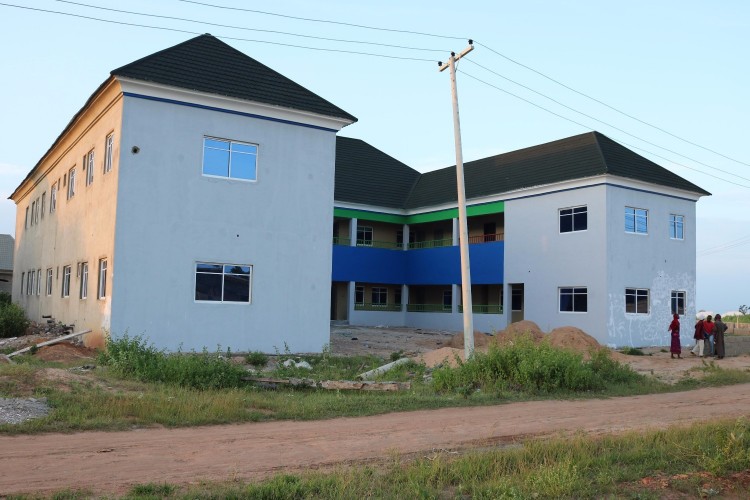 UPDATE: On October 12-17, 2017 I was able to visit this exciting project in Yola, Nigeria and see the facility first-hand as it nears completion under the excellent leadership and ovesight of Bishop Peter Makanto and made possible through generosity of friends and partners with Reach Africa Now, Inc. Current projections are for a 70-80 bed medical center that will serve the medical, emotional and spiritual needs of many in that region.
​
At this moment a final $60,000 USD is urgently needed NOW to be able to finish the building completely and be able to move on to Phase II of providing all the furnishings, equipment and supplies needed to make the facility fully operable.

Your prayers and gifts to help us reach that goal are greatly needed and welcome! Checks to Reach Africa Now, Inc. can be mailed to PO Box 358, Alexandria, VA 22313 or you can give by credit or debit card via either Qgiv or PayPal when you go to our DONATIONS page. Thank you for any help you can give toward this worthy kingdom endeavor!